We wanted to give you an update on our Tennessee puppy mill dogs. While we have had some success there has also been some heartbreak along the way. Progress is being made, but it's been and will continue to be a long, slow process.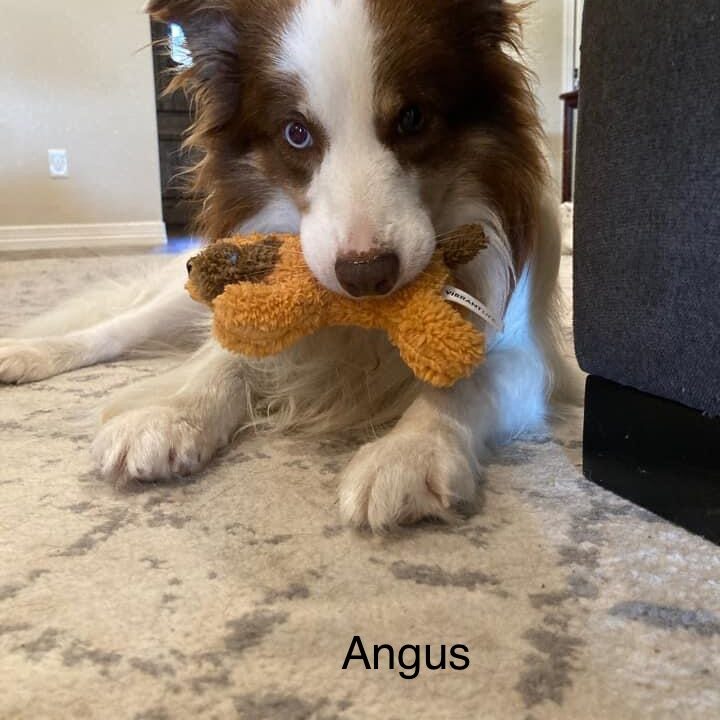 Angus
Angus continues to make slow, steady progress. He will now approach the humans in his house for a treat or a neck scratch. He's learning that couch cuddles are also pretty great. He recently had his final heartworm treatment. The strict activity restriction is hard on him. Some of his anxious behaviors increased without playtime with his doggy friends or chasing his favorite toys. We'll all be so happy when he's recovered and ready to resume regular dog life at his own pace. Angus loves pampering, including baths as long as the water is warm and loves being brushed. Angus is estimated between 6-7 years old.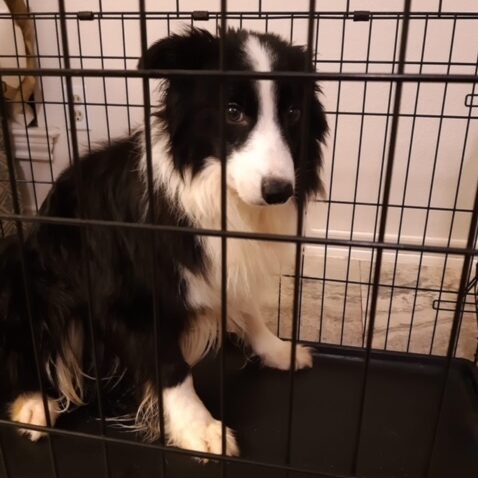 Fletcher
Fletcher is estimated to be 19 months old and has recently completed heartworm treatment. When he came to his foster it was obvious he had little to no previous contact with humans. Judging from his reaction to his foster's backyard, we realized he had never been outdoors before. Recently he was taken outside in a plastic dog carrier opened into an exercise pen, hoping that he would want to smell the grass and experience the outdoors like a regular dog, but he wasn't ready just yet. Although results with Fletcher may seem minimal to some, we are very hopeful with the results to date. It seems that more time and more routine will be the way to move Fletcher forward in his progress towards becoming a regular dog.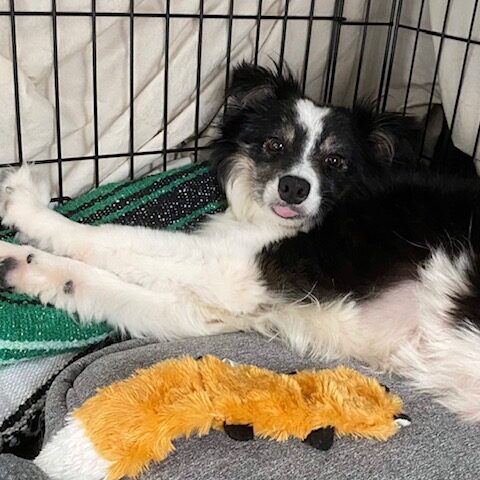 Kimmy
Kimmy is estimated to be about 4 y.o. and weighs 24 pounds. Kimmy is slowly but surely becoming healthier. She came heartworm positive which indicates she'd been sick for years. She finished heartworm treatment in early June, and remains on crate rest until late July. Her immune system is breaking down the worms, so she has a lot of coughing and labored breathing. Kimmy's cough is controlled with medication including a breathing treatment with a nebulizer. She may have ongoing upper respiratory issues, including a chronic cough. She also has severe dental disease. Kimmy was in her foster home for 6 weeks before she came out of her kennel on her own. Now she goes outside on her own and eats her meals outside of her crate. She feels safe when she's being held and enjoys snuggles. Kimmy loves exploring her foster home from the safety of her backpack. She is clear about what she needs and how she's feeling. With Kimmy leading the way, we know she will continue to adjust and grow.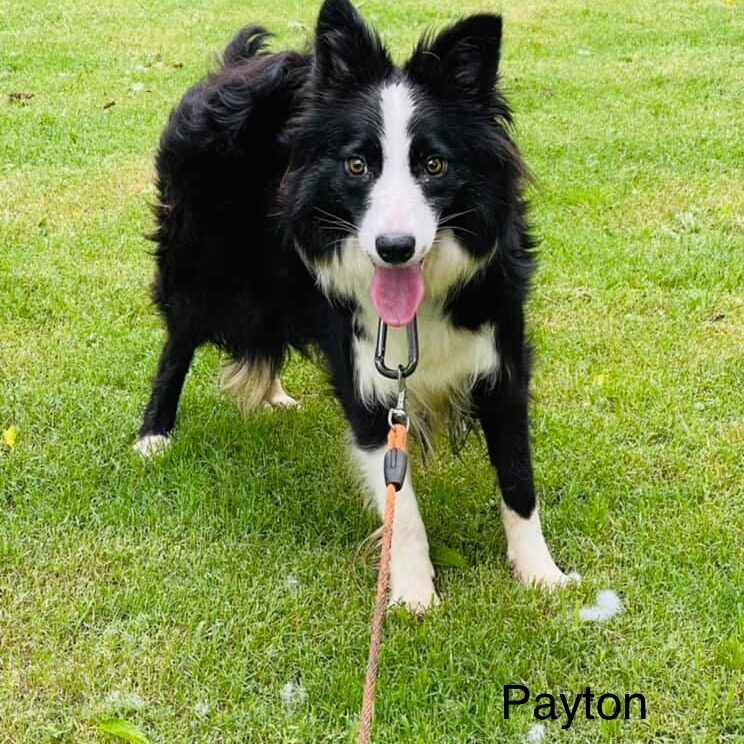 Payton
Payton is estimated to be around 2 years old. Payton is UTD on vaccines and will be starting her HW treatment soon. (She is behind the others in getting HW treatment as she had three beautiful puppies. She was a wonderful mom and all three pups are spoken for by previously approved adopters.) Payton has made progress coming out of her shell, but what might appear as very small baby steps to us, to her they have been huge. She now gives foster direct eye contact and acknowledges foster's presence with some hearty-barking. She also comes inside the home without the foster spending 20 minutes coaxing her in. She is fully crate and house and more comfortable in this big new world.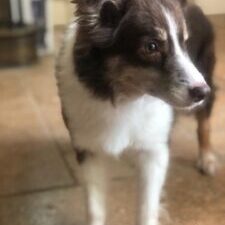 Daisy
Daisy was a delight and a sweetheart. Her foster home said she even gave sweet hand kisses. However, after bringing Daisy into the vet for a check in, it was discovered the Daisy was likely much older than originally thought. Daisy passed away in July 2021.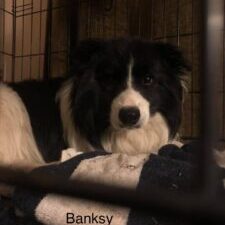 Banksy
In the three short months we had him, Banksy made huge progress. From never knowing what positive human contact was to letting his fosters scratch his chest and pick him up. He too was heartworm positive. We know if we had more time with him, he would've had a great life. He was so sweet and adventurous. He was doing great until the last week of May when he took a sudden, inexplicable downturn. The vet diagnosed him with kidney cancer that was too far gone to treat.
Thank you for donating to our Amazon Wish List!
A big thank you to our rescue supporters for purchasing much-needed items from our special Amazon Wish List. All donations will go directly to the pups. This photo was taken from our foster coordinators home and needless to say, the Amazon driver was impressed with the compassion.