We are Border Collie
Rescue & Rehab

We are a network of volunteer foster homes, which means all dogs adopted through us come from loving, caring homes straight to you. Since we don't use a holding facility, our dogs come to their new homes calm, relaxed, and ready for a new life, rather than being nervous and traumatized from the noise and chaos of a shelter. We evaluate, rescue, and rehabilitate abandoned Border Collies, as well as other herding breeds, and find homes that will love and cherish them forever.
All of our dogs have been fully vetted to include all vaccinations, heartworm test (and treatment, if necessary), spay/neuter, and a microchip with Border Collie Rescue & Rescue contact information. Upon adoption, you will be provided with physical proof of all treatments and veterinary reports, along with a rabies tag and chip information.
We will never withhold any animal information and are happy to disclose exactly where we got our dogs from and when. Our dogs have been temperament tested and reside in foster homes with active and diverse families – just like yours! Our dogs are crate trained and housebroken and have received basic obedience training using only positive reinforcement techniques such as leading, shaping, R+, and counter-conditioning.
We believe a rescued dog brings experiences with them when rescued, and with our loving rehabilitation, they become perfect life partners. Their backgrounds may vary – from breeders to farm dogs to strays – but all of them deserve the unconditional love they will be glad to give their new families. We bring them into our homes and rehabilitate them by providing love, structure, and routine. We mend wounds and clean them up both emotionally and physically.
We know you have many choices of rescues to choose from. However, we believe once you get to know us, you will find our rescue family to be the perfect match for you and your family.
Border Collie Rescue & Rehab is a 501(c)(3) registered rescue.
We here at Border Collie Rescue & Rehab are committed to finding a forever home for our Border Collies. Our focus is on helping save every abandoned member of this beautiful, intelligent breed of dog.
We believe in making a new and fresh start for every dog, no matter their history, quirks, or special needs. We will do whatever we can to provide excellent and loving homes for every dog that comes into our care. Through our partners and fosters, we strive to educate and assist the community in learning how to care for and love these dogs the way they deserve.
When you adopt a rescue dog from us, you are rescuing two dogs…the one you are adopting and the one that you just made room for so that we can rescue another – James Stevenson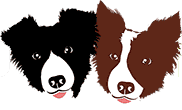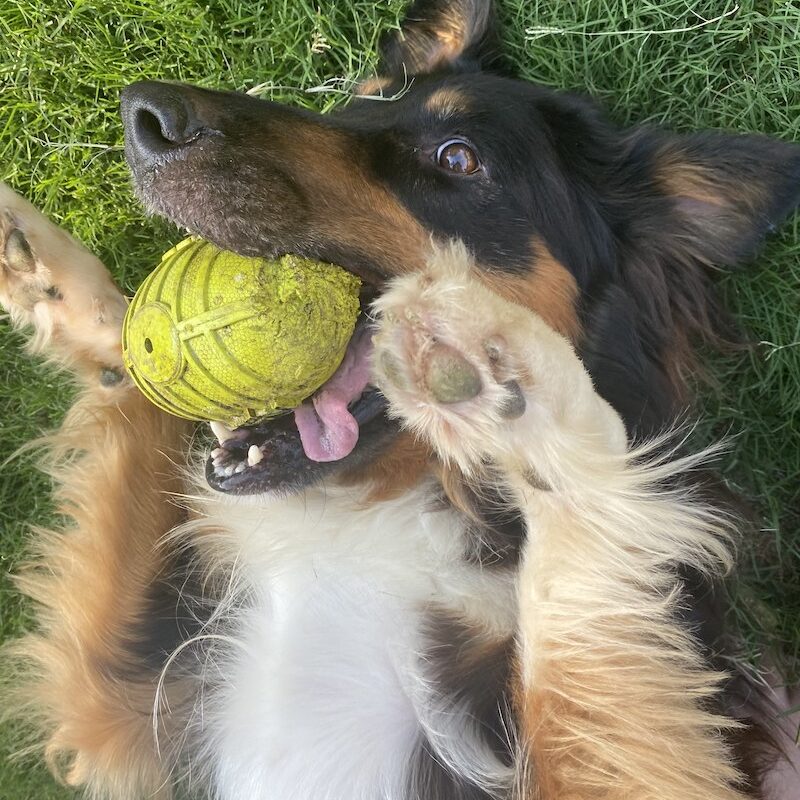 To Prevent Losing Dogs From Euthanasia by Rescuing, Rehabilitating, Training, and Placing Border Collies in Forever Homes.

To Actively Promote Knowledgeable and Responsible Dog Ownership Through Education and Methods of Positive Training.

To Offer Assistance and Support to Rescue Groups, Collaborating to Rescue as Many Border Collies as We Possibly Can Successfully.

To Match the Breed's Unique Needs and Behaviors at Large, and Individual Dogs Thereof, Inappropriate Homes Through a Rigorous Screening Process.

To Provide Excellent Emotional and Physical Care to Border Collies in the Exact Manner They Need, Whenever and Wherever Possible.

To Promote the Breed's Welfare and Quality Through Education of the Unique Qualities and Requirements of Border Collie Ownership, Before and After Placing Dogs.

To Never Place a Border Collie in an Unsuitable Home, and to Offer Lifetime Support to Adopters Who Need a Helping Hand With Their Forever Companion.

To Offer Assistance to People Interested in or Already Own a Border Collie, in Any Way Possible, All Around the World.
You can reach us by phone: (972) 533-9172
You can send us a letter:
BORDER COLLIE RESCUE & REHAB
P.O. BOX 214
ROYSE CITY, TX 75189