Learn the steps of the adoption process
*** NOTE: Because BCRRT is a volunteer-run organization, we only adopt to families in Texas, Oklahoma, and immediately surrounding states. We do not ship our dogs.
Welcome! First, thank you for considering a rescue border collie.
Please make sure to review the BCRRT adoption process below. A reminder that we are a volunteer-run – it takes us time to get through each application. At BCRRT, we match each dog with a family and each family with a dog.
If you're looking for a dog tomorrow, we hope that you'll consider adopting a shelter dog in need, where the wait is typically shorter.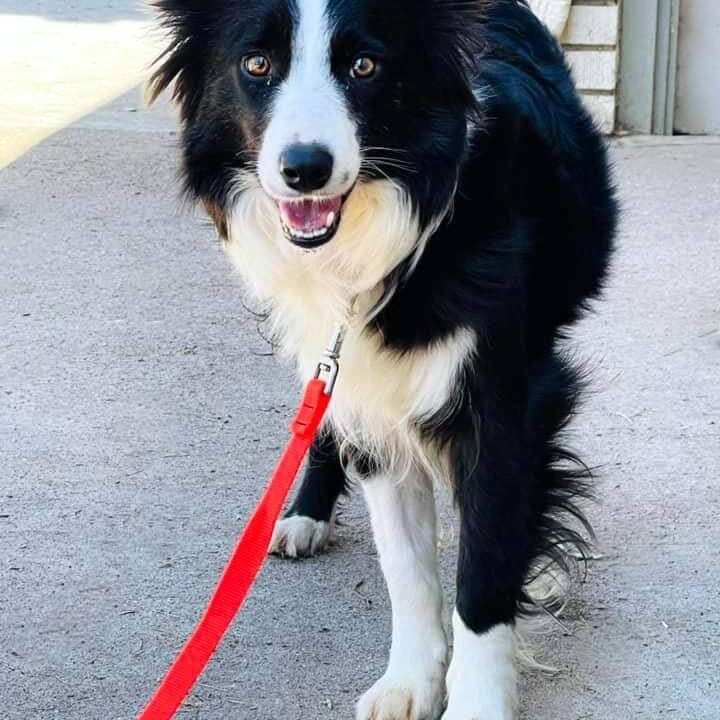 1. Do Your Border Collie Research!
If you're thinking about adding a border collie to your home, please study up! We love our border collies, but they do not make a good dog for those who are not ready for the things that come with owning a border collie. As a first step to learning more about the breed, visit the AKC breed website.
We typically rescue border collies, border collie mixes, and other herding dog breeds. We do, at times, have dogs enter our program with AKC paperwork, ensuring they are pure-bred.
2. Complete An Application
The next step of the adoption process is completing an application. Please answer all questions completely to make sure we can get a good sense of who you are and what you're looking for.
We know our application is long and detailed, but this information is very important to determine if you might be an ideal home for a dog at BCRRT.
We may, after this step, choose not to move forward. Please do not take offense to this.
3. Phone Interview/References/Home Visit
Once we receive and review your completed application, it's assigned to a volunteer for phone interviews and then reference checks. We will call the references listed on your application, so you're welcome to let them know that we'll be contacting them.
Another step of the process is you will be asked to have a BCRRT volunteer visit your home. A home visit helps us match you with the right dog, ensures you understand the process, and answers any questions.
We may, after this step, choose not to move forward. Please do not take offense to this.
4. Determining A Good Fit
Once an application gets through all steps above, we begin the dog/family match process.
While we know, you'll see photos/videos on this website, Facebook, or Instagram and want a certain dog. We ask that you keep your mind open.
We want to ensure a good match for the dog and you! We do not operate on a "first-come, first served" basis. We also do not adopt our dogs until they've been in our program for a minimum of 30 days.
When we determine a good family/dog match, we arrange an introductory visit. We use this visit to test the dog with you, family, home, pets, kids, pools, and anything else we need to look into.
During this time, the dog may seem upset, nervous, or quiet. It can take up to 3 months for a dog to become comfortable in a new home. We ask that you approach the dog respectfully, listen to the foster parent, and understand there may not be an instant "they're the one!" moment. This process can be stressful for you if the dog doesn't work out but remember to have an open mind.
When a match is made, you will complete the appropriate paperwork and pay the adoption fee. A reminder to read over the contract one more time to fully understand the rules and regulations.
Note that if at any time during your rescued dog's life, you cannot/no longer wish to keep it, he or she is required to be returned to BCRRT.
Once you adopt from us, you become part of the family. We love seeing updates, photos, videos and helping with potential issues that may arise. We're here for you once you adopt from us, which makes us unique compared with other rescues and organizations.
Learn About Volunteering & Fostering
Border Collie Rescue & Rehab is always looking for volunteers. We need foster homes, but we also need volunteers for various other positions within the rescue.